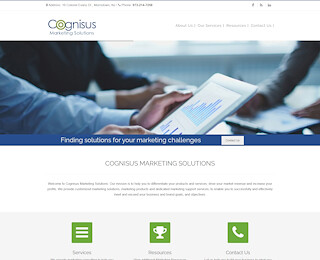 Business today is a mix of real and virtual. Most companies design marketing strategies that are a mix of online and offline actions. In the digital world, some tools allow you to measure the results of the different tactics applied easily. Thus, you can see precisely what is working and what is not. However, knowing, measuring, and quantifying the effect of offline campaigns is a total headache for many marketers.
When this happens, it is not possible to have a full dimension of how effective the proposed strategy is. This makes it difficult to make decisions about which campaigns are the most effective, which ones you should prioritize, and which ones you should modify or eliminate. Fortunately, there are some methods for measuring an offline marketing campaign that can save the day.
How Can You Measure the Effect of Your Offline Marketing?
Vanity URL
It's about creating a web address that's very easy to remember, which is the one you'll give users in offline campaigns. For example, if you promote on TV, you will invite users to enter the address you have created, and not your usual website address. In this way, you can measure how many people enter through that specific campaign, and which are the results (how many converts, subscribe, etc.). The key to this strategy is that the URL must be very easy to remember so that the user is not discouraged.
Controlled Experiments
This strategy is useful for temporary offline campaigns. Before launching the campaign, you should track the regular behavior of your website, regarding traffic and conversions. Then the campaign is implemented, and statistical calculations are made of how the behavior patterns were modified in the time that the offline strategy lasted.
Unique Codes & Coupons
This is a strategy similar to the Vanity URL. It consists in the creation of a unique code, which you will include in a specific offline channel. The ideal is that you include some incentive to encourage the customer to use the code and not to do the conversion directly on the web. For example, you are going to launch a new line of summer clothes through flyers or promotions on LED screens in the city. You include the code in the promotion by offering a small discount. Then it will be very easy for you to distinguish how your target audience behaves when faced with your offline strategy.
Online Surveys
It's about asking the user directly how they got to your website. This will not only allow you to measure the effectiveness of your offline campaigns, but also the actions in your digital channels such as social networks or Ads.
Which Is The Best Way To Implement Tracking Strategies For Offline Marketing?
Implementing these strategies for measuring an offline marketing campaign successfully and getting accurate and satisfying data is not as easy as it seems. The wisest thing is to advise you with an extraordinary specialized marketing service. These professionals will first analyze your business and target markets, and recommend which offline strategies and measurement tactics are most appropriate in your case.
Besides, you can rely on specialists for the proper implementation of strategies. In this way, you will have total control of your statistics, and you will be able to make informed decisions about your promotional strategies. If you want the assistance of the most extraordinary offline measurement agency, Cognisus Marketing Solutions is your best option. We are the reference company in integral marketing consultancy, and we are at your service. Let us support you on your way to the top. The success of your business is ours. Contact us.
Cognisus Marketing Solutions
9732147258
16 Colonel Evans Drive, Morristown, NJ 07960
View Larger Map