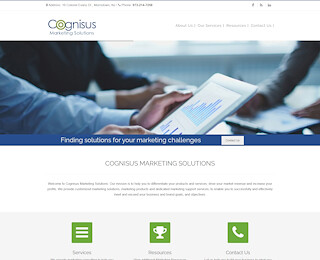 Customers have always been indispensable for generating profitability in any business. Nowadays, however, positioning oneself or achieving mind awareness is not an easy task. Most sales are achieved through the Internet, and to achieve a good position that generates acceptable income requires great efforts. You don't always have time to wait for SEO strategies to work, nor enough money to develop SEM strategies.
Fortunately, some alternatives can help businesses (even the smallest) achieve excellent local visibility. Among the options, one of the most effective is to have a presence in local business listing. You must know what it consists of, and the great benefits you will obtain from using these channels.
What Are Local Business Listing?
These are virtual directories, similar to the old phonebooks, in which you can register your business. These directories are usually categorized by industry, type of product or location, and allow users to get companies that can satisfy a particular need easily. You may not be familiar with the concept, but if you ever asked, "where can I eat the best tacos?" you would have received answers from:
Yelp
Foursquare
Google My Business
Bing Maps
When you select one of the options, the business listing service offers you a variety of places that can satisfy your needs, including valuable information such as timetables, contact, reputation, and even prices. When you use these directories on behalf of your business, you significantly increase the chances of becoming visible to an organic search.
Which are the Benefits of Local Business Listing?
Cost-Effective: when implementing online marketing strategies, costs are almost always a determining factor. This strategy has a great advantage: most business listing services are free, including the most relevant such as Bing Maps or Google My Business.
Improved Online Presence: the more lists include your company's data, the greater the chances that you will appear in an organic search result. It's like having a free landing page on a relevant platform. If you want advice for local New Jersey's business listing contact us; the Cognisus Marketing Solutions team will be happy to support you.
You Increase SEO: local business listings feed their websites with many of the keywords you are probably using for your business (back to the example "best tacos" "awesome tacos"). However, the authority of those platforms is greater than yours. By being registered, you increase the probability of appearing in the result, much more than if you tried it on your own.
Improve Your Reputation: using this type of system gives you a great opportunity to differentiate yourself through the customers' reviews. Many of these services show a system of scores on the levels of customer satisfaction, giving priority to those who have the best return from their users.
How to Use Local Business Listing Successfully?
Although it may seem simple, using this channel effectively is an art. First of all, you must take care that your NAP (Name, Address, Phone), timetables, and other relevant information are exactly the same in all directories.
Besides, you may need to modify your HTML code to include some schema markups that increase your chances of appearance. Also, the information must be up to date, including photos, events, promotions. Finally, you must generate strategies that encourage your visitors to generate good reviews.
The wisest thing is that you have the support of an extraordinary marketing team specialized in a local business listing, which advises you to make a successful implementation. If you want to boost your business in NJ using local New Jersey's business listing, count on us. Cognisus Marketing Solutions is the leading company in local marketing and local SEO, and we are at your service. Contact us.
Local New Jersey Business Listing
Cognisus Marketing Solutions
9732147258
16 Colonel Evans Drive, Morristown, NJ 07960
View Larger Map