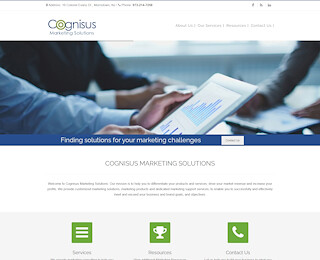 The market is flooded with all kinds of products that claim to do all sorts of things. With many products to choose from, consumers are spoilt for choice. With the easy availability of information and options in this day and age, it is almost impossible to market a bad product. According to Cognisus Marketing Solutions, if a product does not satisfy a need or want, then consumers often ignore it. This fact highlights the importance of product marketing mix management in NJ.
What Encompasses a Product?
In general, a product is a tangible or intangible item that consumers are willing to pay money for. It is the primary revenue source and lifeblood of most companies because it satisfies the needs or wants of consumers. Products are available in various forms, including convenience products that drive consumers to make habitual purchases.
Some products, such as cars and real estate, have higher purchase values, which is why consumers spend so much time weighing their options before they can buy them. Other products are specialty items that appeal only to specific segments of the market.
At Cognisus Marketing Solutions, we help clients understand what type of product they are creating, the needs the product serves, and its demand. We also help clients identify gaps in the market that they could explore.
Product Creation
Cognisus Marketing Solutions helps businesspeople understand the needs that can be met with their products. A successful product is one that satisfies a need that has not been met by the products on the market. The product must provide an additional benefit other than its primary function so that it can stand out.
Additional benefits of a successful product are often intangible, and this is where product marketing mix management service in NJ comes into the equation. Although the product is an essential element of the marketing mix, it needs other factors such as price, place, and promotion to succeed.
What Creates the Additional Benefits of a Product?
At Cognisus Marketing Solutions, we understand that products are the lifeline of organizations. However, what separates one product from the rest is the perceived additional benefit it provides. For instance, when people buy coffee at Starbucks, it is not merely because Starbucks makes great coffee, but because their coffee comes with additional benefits such as a relaxing atmosphere, free delivery, and excellent after-sales service.
Product Marketing Mix
Cognisus Marketing Solutions recommends research to determine if there is a market for the product. Researching the market is a good way to assess the unfulfilled needs of a product. It is a great starting point for product marketing mix management.
A sizable market is a great place to launch a product. However, you do not need to abandon the market simply because it is small. Instead, hire Cognisus Marketing Solutions to tailor messages to compliment the worldviews and self-images of the target audience.
Does your product satisfy an underlying need? Is your product remarkable? If you are still struggling to answer these questions, contact Cognisus Marketing Solutions to help you see the core of your product.
Product Marketing Mix Management NJ
Cognisus Marketing Solutions
9732147258
16 Colonel Evans Drive, Morristown, NJ 07960
View Larger Map